Skip to Content
How to Prepare for Your Consultation With a Divorce Attorney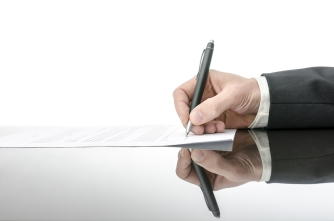 If you and your spouse have been experiencing difficulties and it's time to consult a divorce attorney, you'll need to schedule an initial consultation. Some divorce attorneys offer initial consultations free of charge. These meetings are an opportunity for the attorney to review the basics of your situation and for you to ask any questions you may have about the proceedings. Going to your appointment well prepared can help you get the most out of the meeting.
Consider Issues That May Arise
When you consult a divorce lawyer serving Tampa Bay, you can expect him or her to ask personal questions. This is necessary for your lawyer to understand your situation. For example, your divorce lawyer may ask you if domestic violence is involved or if infidelity is an issue. These are factors that the court will consider, as well. Divorce is usually a highly emotional affair. It's perfectly natural to have trouble controlling your emotions during your consultation; however, by considering these questions in advance, you may be able to answer them more easily.
Evaluate Your Goals
Some of the questions your divorce lawyer will ask you may focus on your goals for the outcome of the divorce. For example, do you want to retain sole custody of the children? Consider your goals for property division. Your lawyer may negotiate with your ex to allow you to keep a treasured family heirloom in exchange for another asset, for example.
Compile a List of Assets and Liabilities
Property division is a significant component of the divorce process. Before your free lawyer consultation, write down a list of all of your assets and those of your spouse. These include bank accounts, retirement accounts, and other savings accounts. These also include tangible property such as vehicles, houses or condos, and valuable artwork. Your lawyer will also need a list of debts, including student loans, mortgages, and credit card debt.
Bring Important Documents
If you already have legal documents pertaining to your marriage or divorce, bring those to the consultation. These might include prenuptial agreements, an order of protection, or a divorce summons.