Skip to Content
Get a Restraining Order with Help from Our Attorneys
Stalking is a heinous crime that robs the victim of their personal security. If you've been a victim of stalking, domestic abuse, or violence, then you can count on our law firm to help you find the relief you need.
We understand how scary it can be to expect trouble around every corner and worry about leaving your home each day. That's why we are dedicated to ensuring that you'll be safe from any potential abusers in the future. When you're ready to stop living in fear, reach out to the Law Offices of Steven J. Glaros and Associates at your earliest convenience to file a restraining order. Our attorney in Tampa Bay, FL will guide you through the process of taking legal action against your stalker.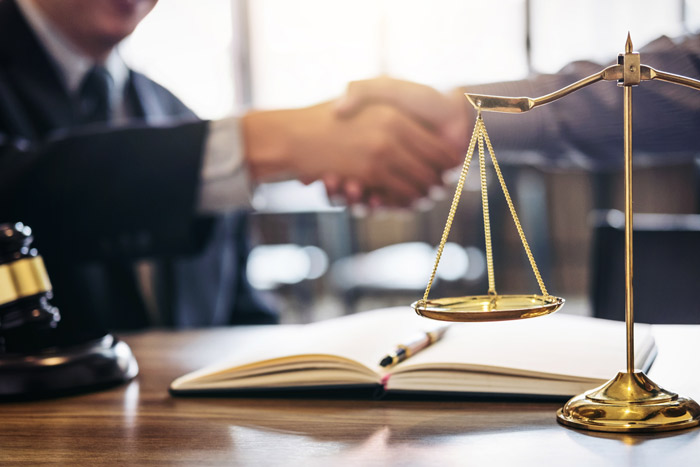 What Does Stalking Entail?
According to Florida law, stalking is willful, malicious, and repeated following or harassing. There is also a related, escalated charge: aggravated stalking. For stalking to be "aggravated," it must also include serious threats that cause reasonable fear of bodily harm or death. Stalking may also be "aggravated" if the victim is under 16 or the stalker continues to harass the victim after an injunction for protection has been placed. Speak to a lawyer in Tampa Bay, FL from our firm to determine whether your circumstances meet the legal definitions for stalking or aggravated stalking.
Take Your Life Back with a Victim Protection Order
If you or someone you love has been victimized by threats, harassment, or abuse, then it's time to put an end to it. Filing for a victim protection order gives you the legal ability to demand a harasser to stop contacting you.
By legally enforcing this demand, you can have the police remove the harasser if an attempt to make contact with you is made. When you feel physically, mentally, or emotionally threatened by someone, turn to us for legal solutions that get your life back on track. Our firm also includes a family law attorney in Tampa Bay, FL who can assist you with any domestic legal disputes related to the stalking.
No Contact Allowed Under a Protection Order
It can be hard to live your life when you never know when a stalker will show up. With a protection order from our law firm, you'll be guarded against the threat of harassment. Your alleged assailant may be required to cease physical contact and stay away from you and may also be asked to end all forms of communication.
No-contact provisions prohibit all types of contact, including the following:
Delivery of Flowers or Gifts
Email
Fax
Mail
Notes
Telephone
Restraining Orders Can Put an End to Your Abuse
Most forms of abuse are based on taking away power to make a victim weak and afraid. With a restraining order, you can enforce strict legal consequences on an abuser if he or she even tries to approach you. It is urgent for you to act as quickly as possible if you ever feel that you are being threatened. Speak to an attorney in Tampa Bay, FL from our firm as soon as possible to explore our legal options.
Our firm works our hardest to ensure that your order for restraint is processed in the timeliest manner possible, so you'll be able to get back to your life in no time. We know that the process involved with filing a restraining order may seem daunting, so our lawyers are here to help to you at every step of the way by handling all of the paperwork for you.
Let us help speed up the process by offering the legal knowledge and service you need. Get in touch with us for a free consultation and evaluation to ensure your safety and protection in the future.
Contact with an attorney from our team to learn about your legal options for eliminating harassment. We are pleased to represent clients throughout Tampa Bay, FL.
Schedule your FREE Consultation Today