Skip to Content
Guidance Understanding Florida's Child Relocation Laws
When a parent is moving to another state, whether it is for a new job or personal reasons, it can create tensions with their children, mainly if the other parent does not consent to the move. The courts will have to get involved to settle the dispute over child custody. In this particular situation, a family law attorney in Pinellas County to represent your case. Whether you're the parent wishing to relocate or the parent who wants to prevent the relocation because of how it will affect your children, our attorneys can represent either side.
With over 30 years of combined legal experience, our staff can assist you with a variety of cases involving family law. We have four locations in Florida, so you can turn to us for child support lawyers in Tampa Bay and many surrounding areas.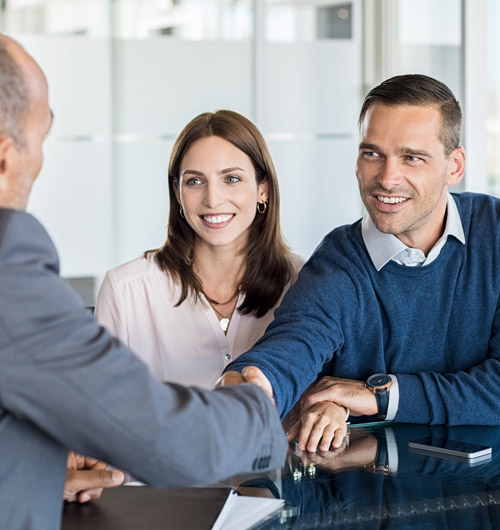 Florida Law Concerning Relocation & Time Sharing
Florida Statute 61.13001 governs relocation and time sharing. Its most important provisions include the following:
A parent with primary residential custody must obtain the consent of the secondary parent if a move of more than 50 miles would affect the secondary parent's ability to carry out court-ordered parenting time. If consent cannot be obtained, then the parent seeking to relocate must complete the "Notice of Intent to Relocate" and other forms. If the other parent objects to the relocation, then the court will decide by answering the following questions:
Is the move in the best interests of the child?
Would the move improve the child's quality of life?
Have existing visitation rights been used by the other parent?
Will the parent seeking to relocate be likely to abide by new visitation arrangements if ordered? Will new timesharing arrangements be likely to support an ongoing, meaningful relationship with the secondary parent? Can the parents afford additional transportation costs required to comply with any new visitation arrangements?
How Our Attorneys Help With Family Law Relocation
The attorneys at the Law Offices of Steven J. Glaros and Associates will help you prepare the necessary legal documents for family law relocation. We will also work with you to develop either visitation proposals or counterproposals. If a court hearing becomes necessary, then we will accompany you. Additionally, we will consult with experts, including child psychologists, to determine if the relocation is in the child's best interests. After the proposed arrangements have been in place for an agreed-upon time, we will request a temporary order to be revisited at a later date.
Advocating for Parents While Protecting Their Children
In relocations, as in all situations, our goal is to protect the children involved while representing our clients. Call our family law attorney at 813-854-1234 to schedule a free 30-minute consultation so we can discuss your particular situation. By calling our law office today, you'll be able to speak with one of our family lawyers today.
Contact us right now to get in touch with a law firm that understands and abides by all current child relocation laws. We represent clients in the following counties: Hillsborough, Pasco, and Pinellas.
Schedule your FREE Consultation Today