Skip to Content
3 Factors Consider When Determining Child Support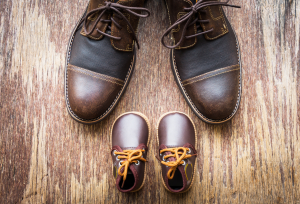 When your family is going through a divorce, it can be incredibly overwhelming, especially if there are children involved. From child support to custody agreements, you need experienced attorneys who are in your corner. When it comes to child support, many factors go into determining the amount that will be paid to the custodial parent. At The Law Offices of Steven J. Glaros & Associates, we want to share three of these factors with you.
Income- It is commonly known that salary is a crucial factor when it comes to child support. It is imperative to have a child support lawyer who can assist you in determining an estimated amount you could be paying or receiving.
Costs of the Child- Included in this category are the cost of health insurance, education, daycare, extracurricular activities, etc.
Age of Child- Another factor that is taken into consideration is the age of the child. Older children are more likely to have higher expenses than younger children.
Every family is different, so it is essential to have the right representation when it comes to child support cases in Florida. Here at The Law Offices of Steven J. Glaros & Associates, our qualified child support lawyers in Pasco County want to help you through this challenging time. Call our office today at 813-854-1234 to schedule a personal consultation.