Skip to Content
3 Safety Tips for Riding a Motorcycle in the City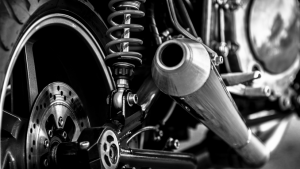 In a previous post, we discussed safety tips for riding your motorcycle in the country. In hopes of keeping everyone safe, we thought we would share safety tips for riding a motorcycle in a city.
Other Drivers- When you are on two wheels, it is easy for you to get lost in another driver's blind spot. It is vital to always be aware of the drivers around you, especially in a city. People often switch lanes without using blinkers, which can make it even harder to predict where a vehicle is going to go. There are many distractions, so you should always keep your eyes peeled.
Intersections- Unfortunately, intersections are a dangerous place for people on motorcycles. Whether other vehicles are running red lights or cars are turning in front of you because they do not see your motorcycle, you should be cautious when approaching intersections.
Reflective Gear- Another way to stay safe is to make sure you are seen. One way you can do this is by wearing reflective gear. This will help other drivers see you, especially at night.
If you are ever involved in a motorcycle accident and need an attorney in Pasco County, let The Law Offices of Steven J. Glaros & Associates represent you. Contact us today by calling 813-854-1234 to schedule a consultation with one of our attorneys.